---
---
About Gerit:
---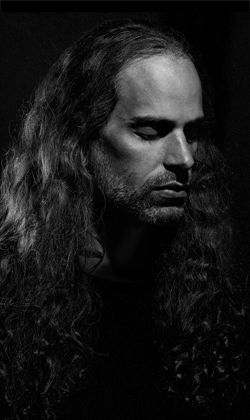 The music of Gerit ought to resonate with anyone who can attest to having been healed on the dance floor. The "Warehouse Shaman" DJ and producer regards techno as a sacred medicine with the power to heal our bodies and minds.
The largely percussive arrangements common to the techno genre already evoke primal sentiments as it is. Gerits unreleased singles like "Soul Fragment" and "Still Dreaming" build on this foundation by drawing from his background in shamanic practices. In addition to incorporating samples of ceremonial instruments and singing into his productions, he tunes each of his tracks and mixes to 432 hertz, which resonates our body, releasing emotional blockages, and expanding our consciousness.
A wholehearted believer in music and dance as medicine, Gerit does not take his responsibility as a healer lightly. It is just this mentality that sets him apart as a DJ and producer. He considers himself but a conduit for healing, recognizing the audience's journey and his own to be one in the same.
Now more than ever, the world is ready to discover that dancing is a divine practice. Gerit will be available to facilitate in this shift by sharing a wealth of new techno concepts in 2017 and beyond.
---